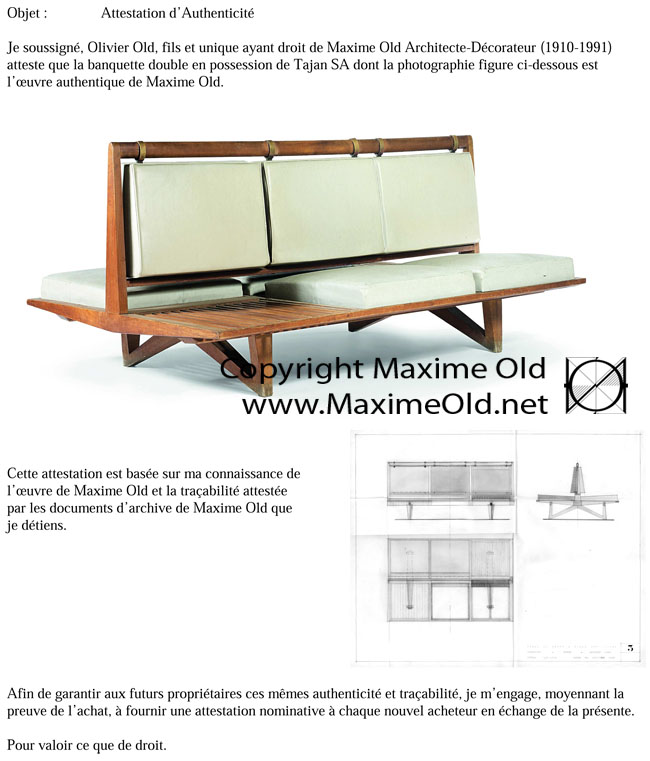 We propose Certification Services for Maxime Old's artworks.
Maxime Old career stretched from the 1930s to the 1990s, decades punctuated with numerous evolutions in style and his body of work consists of some 3000 creations.

True Maxime Old pieces in circulation are rare. So among experts there is a shortage of critical distance to identify copies, fakes, …
Their sentence "Attributed to …" means "It would be nice if … but we actually don't know".

We are uniquely positioned to provide Expert Appraisal :
We own his rights and have access to the whole collection of Maxime Old archives.
We have been present alongside the designer during a significant part of his career.
If the need arises, we also have a network of experts with whom we can share on a particular question.
Our certificat are nominative for traceability. It worth only with the name of the owner. We commit to update them for any genuine transaction.
Contact us to take advantage of these free Certification Services.
Hereafter posts to help you to have a first understanding of the risks of counterfeit: