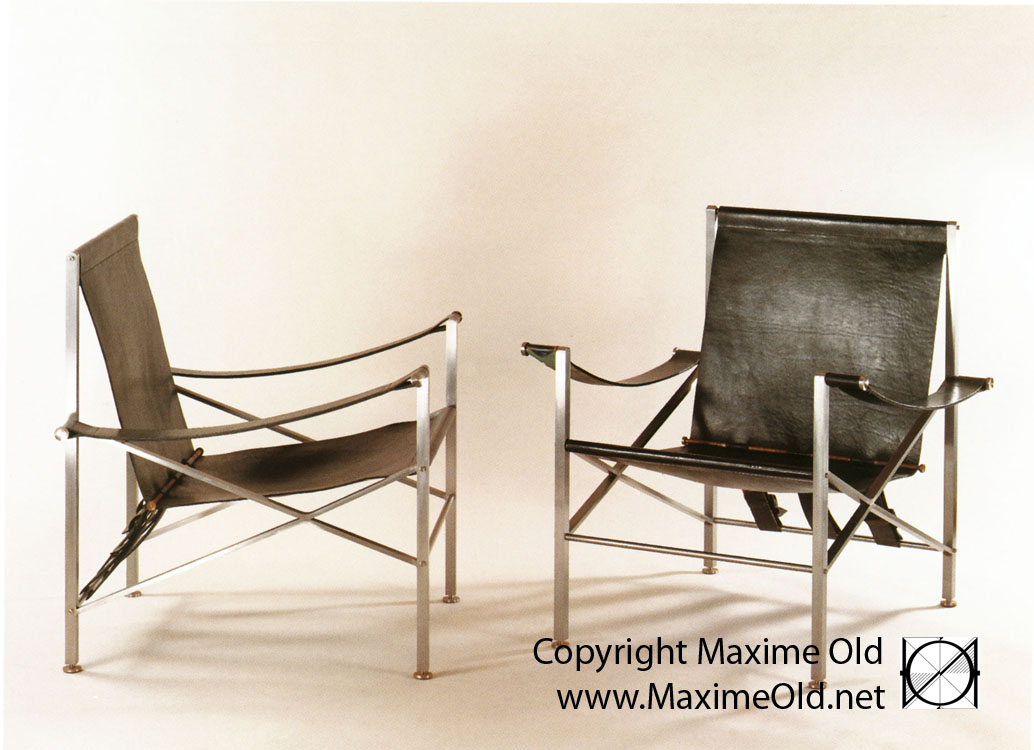 Maxime Old studied his VIP Deck Armchair for the patio of the ocean-liner France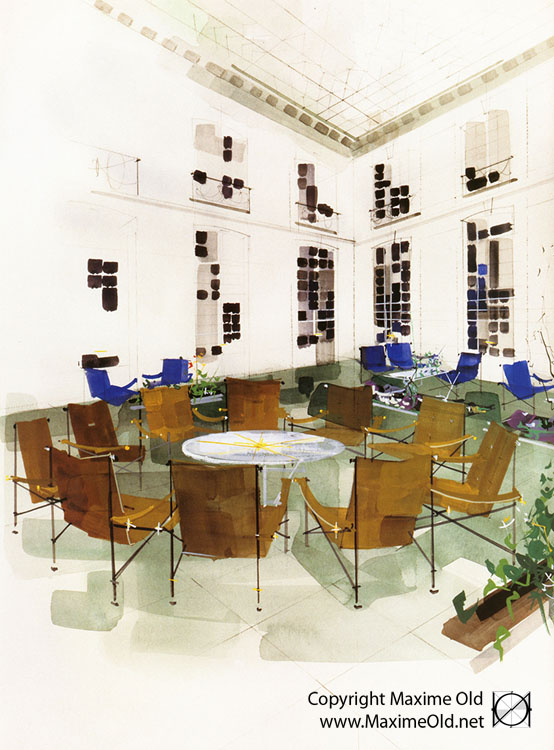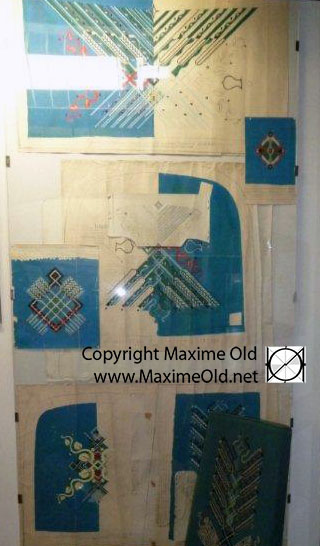 The first sketch and idea of this deck armchair are dated 1961. Then he decided to focus on the first class main lounge. He saved this armchair in his files for another opportunity. In 1965 he executed a double prototype in black buffalo collar leather for his own leisure.

In 1970 the Banque de Paris et des Pays-bas consulted Maxime for its head office. The reception hall is a patio. Maxime first proposal is with "gold" and "bleu" variations of his VIP deck armchair. The bank asked him a shorter budget offer.

Two black leather specimens of the VIP Deck Armchair, imagined by Maxime in many colours, were produced.

Exhibited at the Pavillon des Arts et du Design 2011, our prototype has been a success. Today it is ready to be dressed with materials, colours and patterns … proposed by Maxime Old's imagination. Aubusson tapestries shown were designed in 1942 by Maxime for armchairs. He also used woven materials from other artists such as Jean-Denis Malclès …

Back to Maxime Old Biography or see more about our present release of this Armchair.