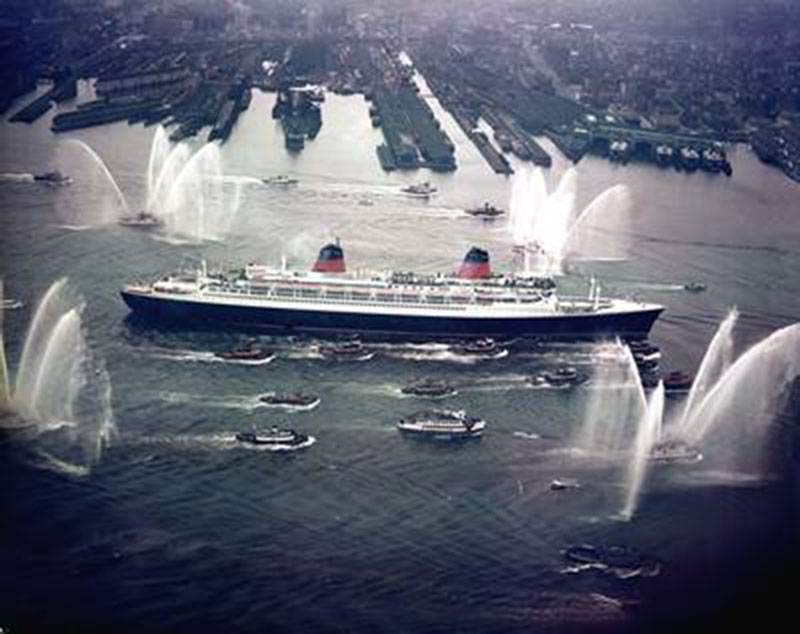 The Liner France is born to be the ambassador of the rebuilted France after de World War II.
By 1960, all of the disparate influences have crystallized in the work of Maxime Old and his style would henceforth be recognized as the key point of reference for the "haute couture of interior architecture.
After the destruction wrought by World War II, France has been rebuilt, and she intended to show off her returned vigor as the whole world looked on.
The Liner France is chosen to be the nation's ambassador, and the vessel symbolizes the link between the "Old" and "New" worlds.
The France bears two powerful messages: the French nation is a master of modern technology, and the creative spirit of the country's artists represents the height of luxury, elegance, and distinction.
To put full force behind this affirmation, the whole community of decorators and artists participated in a competition to earn a place among those granted the privilege to design spaces on the ship.
Mandatory specifications required the use of aluminium. This fit in well with the research that Maxime Old had been conducting on materials and innovative techniques being put to new uses. For the competition, he created a line that was particularly representative of his vision: both modern and elegant, with pure lines and sophisticated details, innovative and unyielding to the pressures of fashion.
Maxime Old captured what was considered the most prestigious of prizes: he was awarded design of the First Class Grand Salon, christened the Fontainebleau in honour of the Royal Palace.
Because it was created to adorn this remarkable vessel, this line was particularly precious to my father. He was very clear about this with me as we labored together over his life's work.
That is why I have decided now to bring this line back to life by launching the "Paquebot France Collection" (TM).
The interview conducted on the initiative of the Musée de la Marine illustrate this project.
Note: on the France, to allow stowing during bad weather, the initial creation of the Hélice Coffee Table had to be modified. Our new execution returns to the original project. The piece is completely faithful to the designer's sketch, so its line is beyond compare. Therefore for the first time ever, the Hélice Coffee Table can be seen just as Maxime Old intended when you visit the Exposition at the Musée de la Marine from February 9 to October 23, 2011.

We are delighted to invite you to discover today the artworks abord the Liner France.

Back to Maxime Old Biography.