You value Maxime Old for the elegance of his refined style, for his way of harmonizing noble materials, for the strict quality of his finishing touches… Art restorers are key to you.
You have the opportunity to buy one of his works and you are looking for someone to take care of it, serenely, to give it back its former cachet.
The art restorer you are looking for to renovate your Maxime Old work, has to be an expert of this period of time and of Maxime as well to be efficient, both in terms of quality and cost.

A number of art restorers can be found, some of local reputation, others experts in a particular technique, first rate while a fellow worker is there ….but only for some time.

The idea is to give you the opportunity to get in touch with those we know. The relation you build with the one you'll choose remains your own responsibility.

Present developments of Maxime Old's masterpieces are here.

If you are an art-restorer experienced (in 20th century art furniture), willing to work on Maxime Old works or already doing it and not in the list hereafter, please contact us.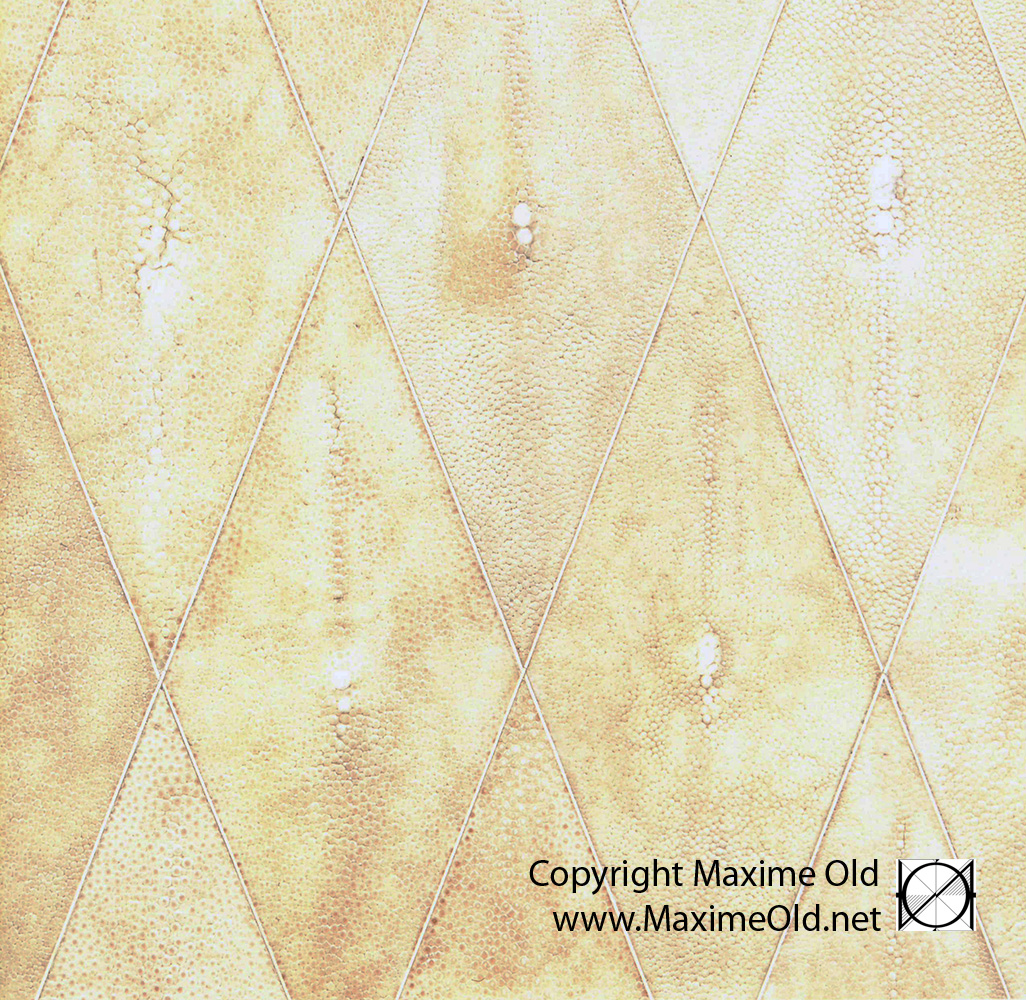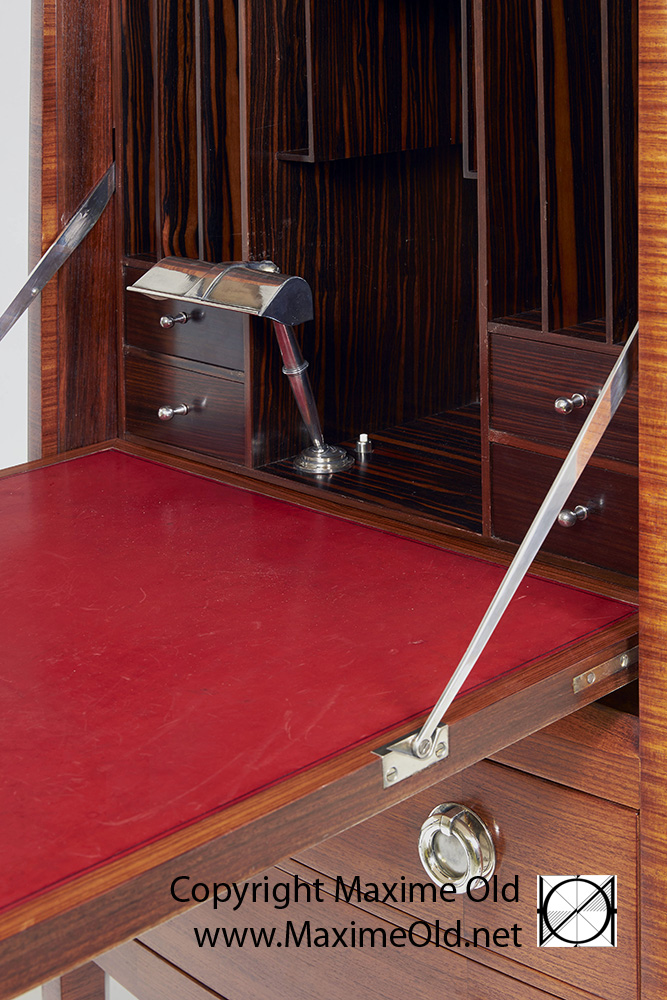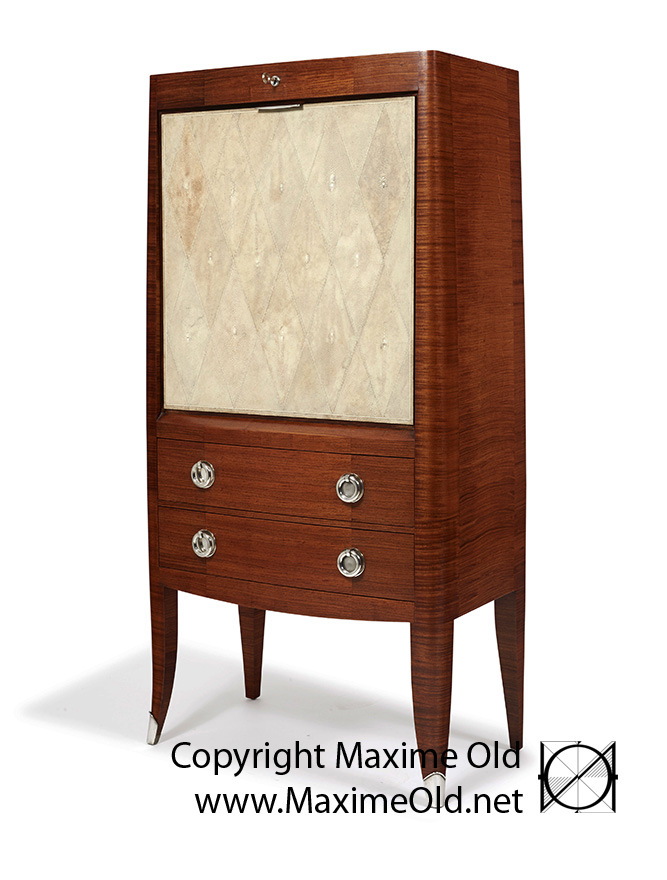 Ludwig & Dominique is a company with the following features:
* Many references, in terms of restored works and of demanding and satisfied customers, private and professional;
* Art Deco specialist: techniques, material, rendering….
* Knowing how to find the missing information to restore the work in its former integrity;
* A know-how that ensured a lasting quality during forty years;
* Paris located, easy to reach, even from travellers and cargo airports;
* Discreet and human sized company, taking care confidentially of each customer.
Here is a recent example of its work on a Maxime Old writing desk, still inspired from his stay in Ruhlmann workshop. Notice the shagreen marquetry of the flap, the outside veneer, the inside fittings,……simply click on each picture to enlarge it.