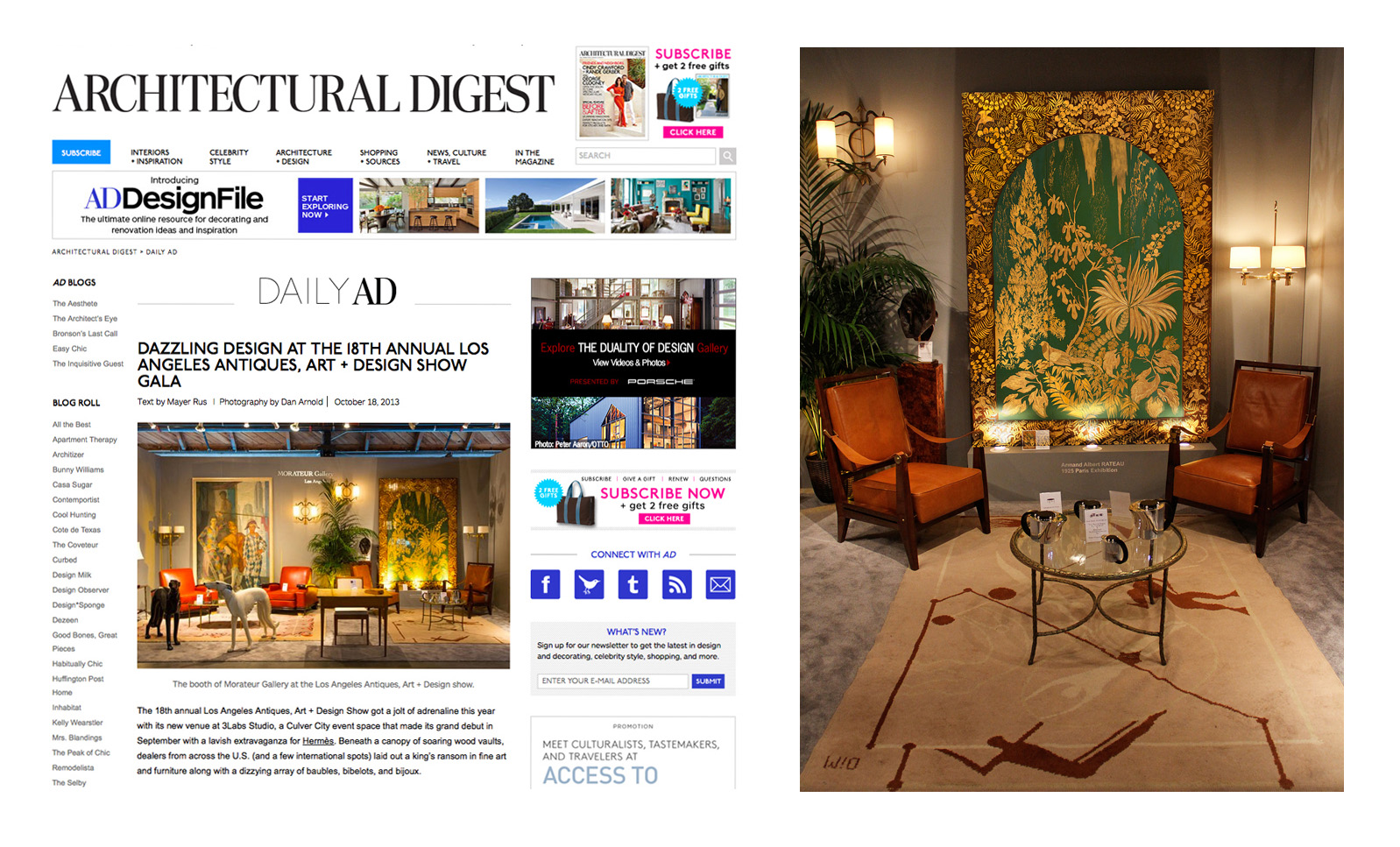 The 18th Los Angeles Antiques, Art & Design Show presented a exceptionnal collection of Modern Art Furnitures, Sculptures, …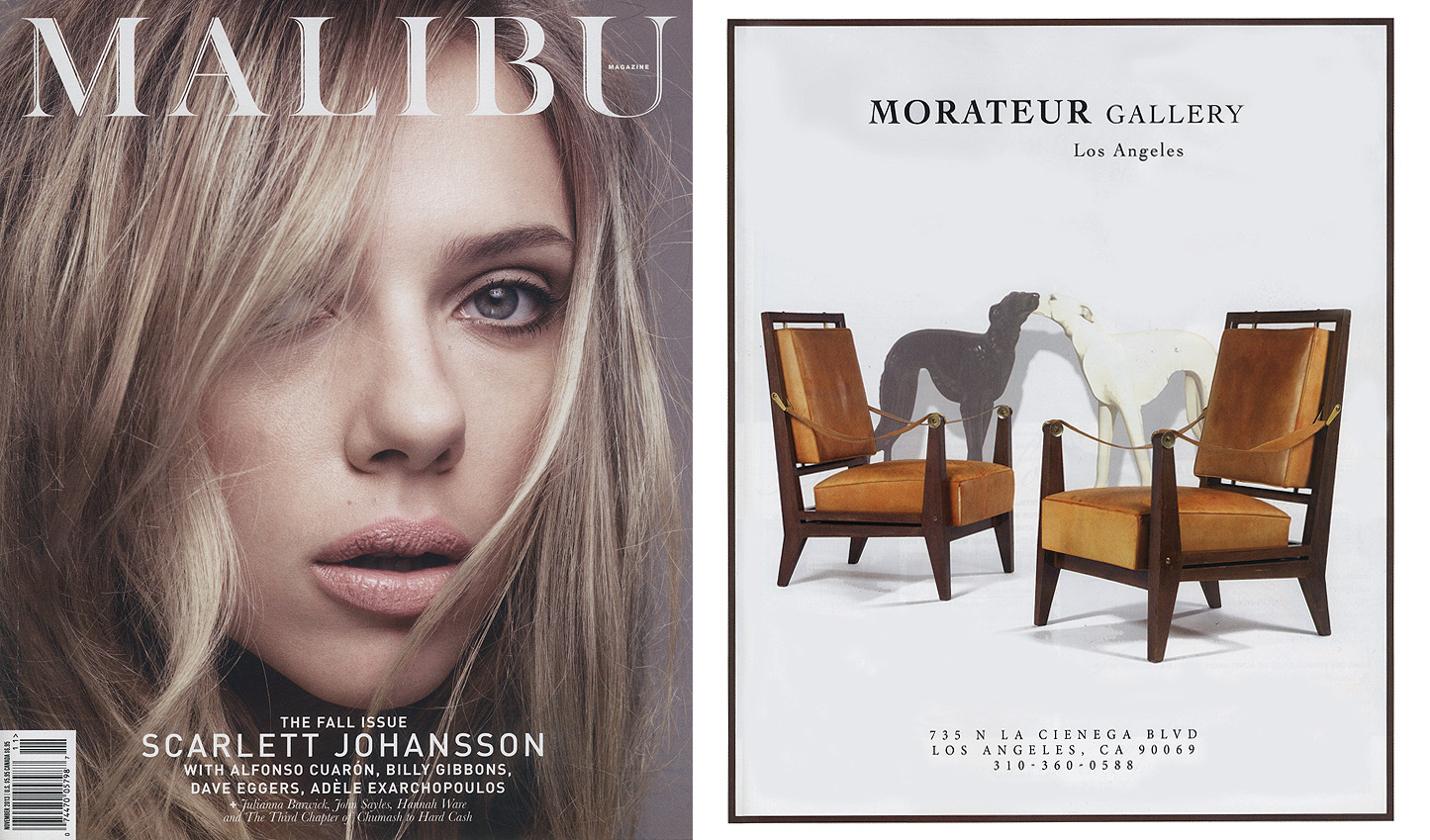 The Morateur Gallery, specialised in Art Déco, choose to present a pair of spectacular "n° 376" neo-classical armchairs, mahogany structure, covered with gold leather by Maxime Old. Created in 1953 for the Marhaba hotel in Casablanca. They are placed over a hand-knotted wool rug from D.I.M. drawing from Voldemar (Vladimir Abramovič) Boberman and in front of the exceptional decorative panel depicting a luxuriant forest with birds of paradise and flights of butterflies inlaid and lacquered in mat and glossy gold with jade green on a dark red background from Armand-Albert Rateau, originaly showned in 1925 at the Exposition Internationale des Arts Décoratifs et Industriels Modernes in Paris.
Morateur Gallery is a Maxime Old Modern Art Furniture certified reseller. The stand style has been rewarded by the medias, illustrating Maxime Old Los Angeles first exhibition of his Modern Art Furniture.

Are you looking for certified present releases of Maxime Old Modern Art Furniture? All about them is here.