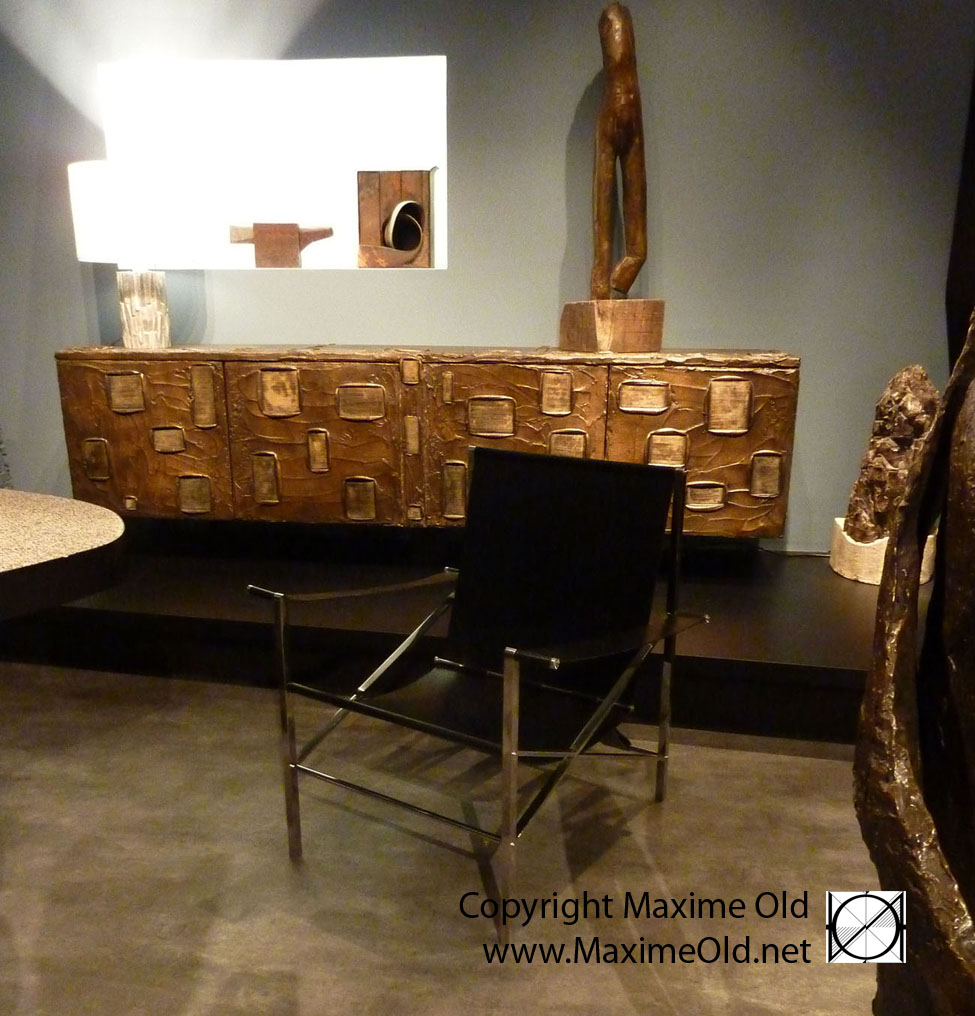 At the PAD (Pavillon Art Design Exhibition), for the first time, the leather and metal deck armchair designed in 1960 by Maxime Old for the cruiseliner France, released by Olivier, is exhibited.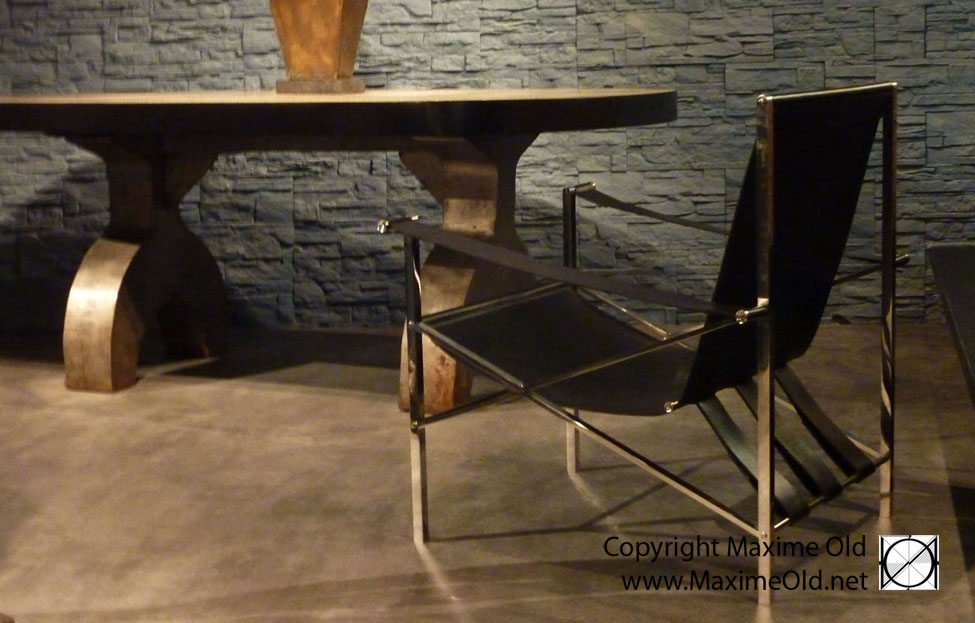 The both is the Galerie Yves Gastou within the Pavillon of Art and Design
This exhibition took place from March 30 to April 3, 2011, as usual, under the marquee in the Tuileries Park.
You are interrested by the genesis of this artwork, why inspired by the crusiliner France and never onboard? Just follow this link.
You are looking for the present releases of this particular Maxime Old Modern Art Furniture? It is here.